Experience the enchanting allure of the Grande Baroque baby set, thoughtfully inspired by the beloved sterling flatware pattern, as it illuminates and enhances the precious early years of your little one's life. This extraordinary heirloom gift is destined to captivate the attention of new parents and leave an indelible impression for generations to come, showcasing your impeccable taste. Indulge in the exquisite presentation of this set, meticulously encased within a signature gift box and accompanied by a flannel storage bag. The meticulously crafted fork and spoon, each measuring 4" in length, embody elegance and functionality, ensuring a delightful dining experience for your beloved baby. Immerse yourself in the legacy of American craftsmanship, as the Grande Baroque baby set proudly bears the mark of its origin in the USA. With unparalleled quality and timeless design, it stands as a symbol of excellence, destined to become a cherished family heirloom, treasured for its refined beauty and profound significance.
All engraving will be sized appropriately to fit your item unless you instruct us otherwise. Custom engraving is available for company logos, images, and designs. If you have any questions about personalizing an item please contact us; we would be more than happy to assist you.
Engraving Fonts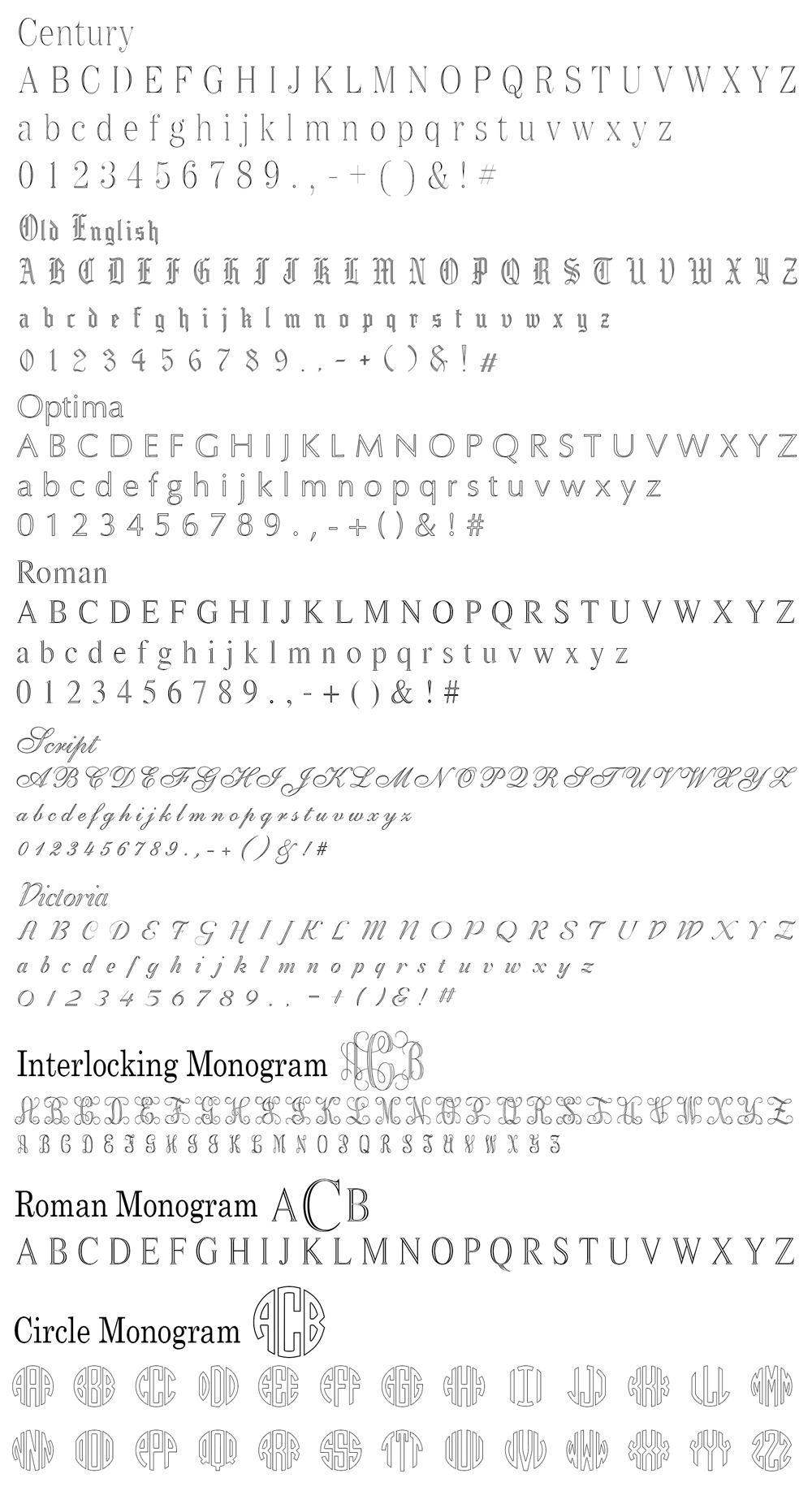 Letter Style
Using names with plain text to personalize an item is a popular choice. A first or last name, first and last name, or first, middle, and last name can be engraved depending on available space. For some items it may be necessary to engrave on multiple lines to include the full name. This is a common choice for those who would like to include a date as well. (Robert David Smith)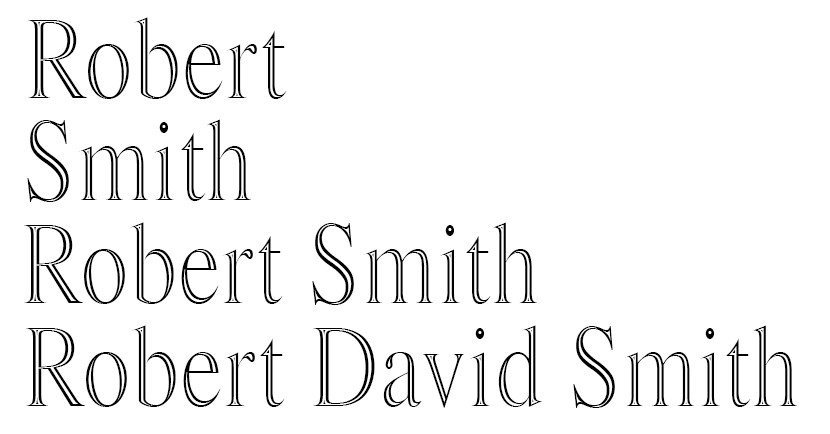 A traditional three letter traditional monogram includes three initials with the last initial larger in the center with the first initial on the left and the middle initial on the right. (Robert David Smith)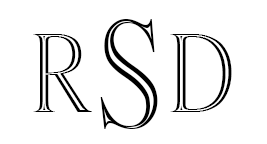 Three letter initials with all letters the same size in order of first, middle and last initials. (Robert David Smith)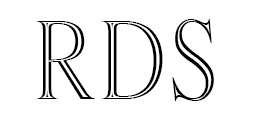 A single letter initial typically utilizes the last initial. (Robert David Smith)

For couples with the same last name a traditional three letter monogram can be used with the last initial centered larger in the center and the couple's first initials on either side. (Rita & Matthew Smith)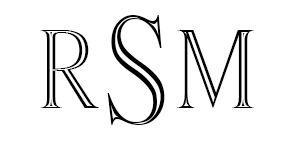 Date Style
For smaller items we recommend a numerical date where numbers are separated by slashes, dashes, periods or center dots.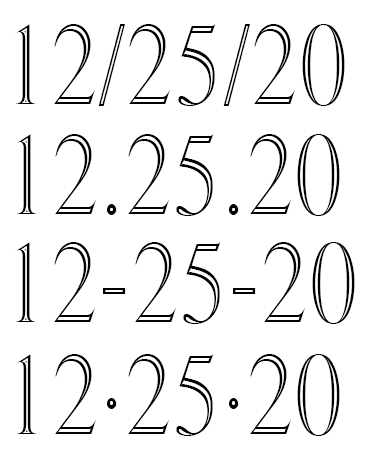 An alphanumeric date is a great option when the item has enough room.