This strand from the Swarovski Remix Collection combines sleek, modern forms with a touch of Egyptian symbolism. It showcases the Egyptian Horn, representing the major goddess Isis and the divine spark of femininity, with brilliant crystal accents. The horn is complemented by a beautifully sparkling, deep green crystal on one side and the word 'Bless' on the other. The strand closes with a magnetic closure, enabling it to be linked to matching closures. Create many different looks by mixing and matching it with other strands from the Swarovski Remix Collection into chokers, necklaces, or double-wrapped bracelets – numerous possibilities for your unique style. Includes signature Swarovski gift box. Measures 7".
All engraving will be sized appropriately to fit your item unless you instruct us otherwise. We utilize a state of the art fiber laser for engraving. The fiber laser allows for clearer text whether small or large. Fiber lasers do not physically touch the surface as they remove material during engraving thus avoiding dents or punctures that can be caused by rotary engravers. Custom engraving is available for company logos, images, and designs. If you have any questions about personalizing an item please contact us; we would be more than happy to assist you.
Engraving Fonts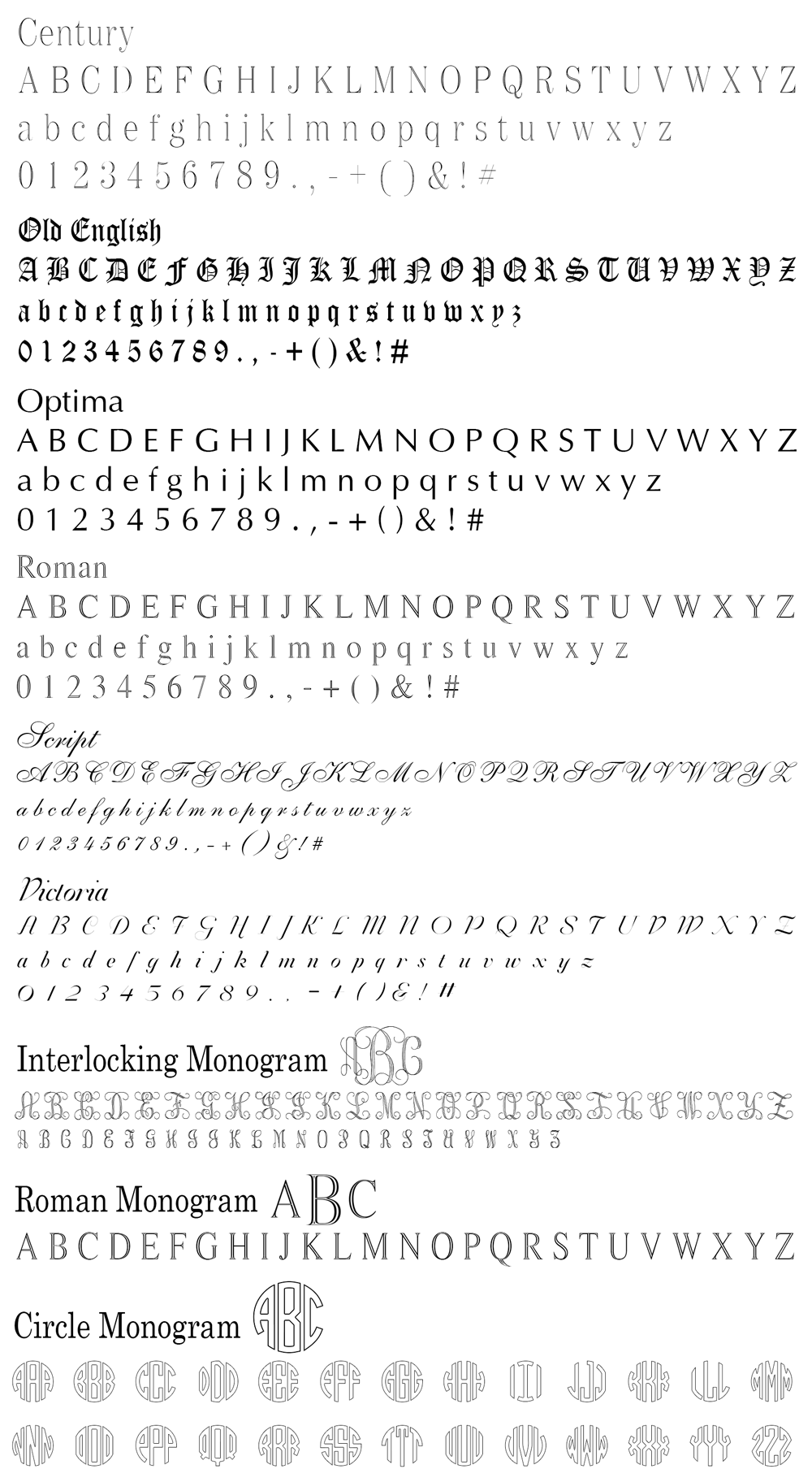 Letter Style
Using names with plain text to personalize an item is a popular choice. A first or last name, first and last name, or first, middle, and last name can be engraved depending on available space. For some items it may be necessary to engrave on multiple lines to include the full name. This is a common choice for those who would like to include a date as well. (Robert David Smith)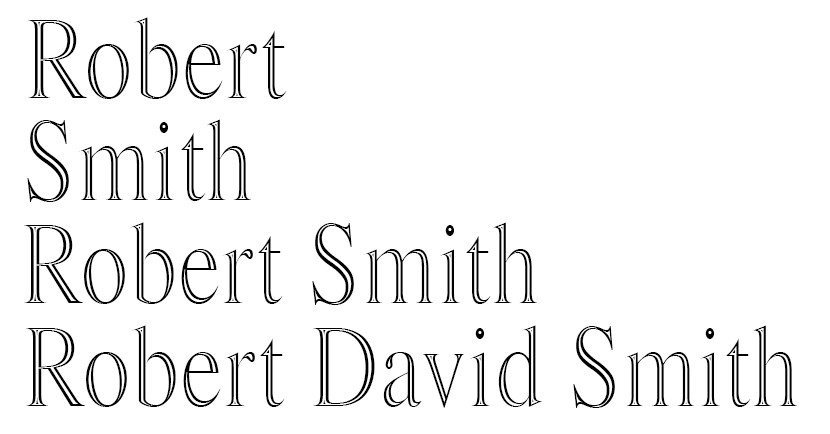 A traditional three letter monogram includes three initials with the last initial larger in the center with the first initial on the left and the middle initial on the right. (Robert David Smith)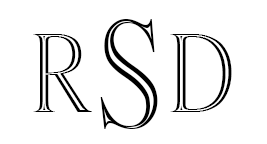 A three letter monogram with all letters the same size in order of first, middle and last initials. (Robert David Smith)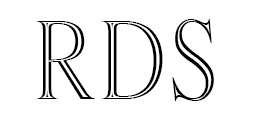 A single letter monogram typically utilizes the last initial. (Robert David Smith)

For couples with the same last name a traditional three letter monogram can be used with the last initial centered larger in the center and the couple's first initials on either side. (Robert & Mary Smith)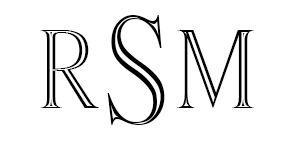 Date Style
For smaller items we recommend a numerical date where numbers are separated by slashes, dashes, periods or center dots.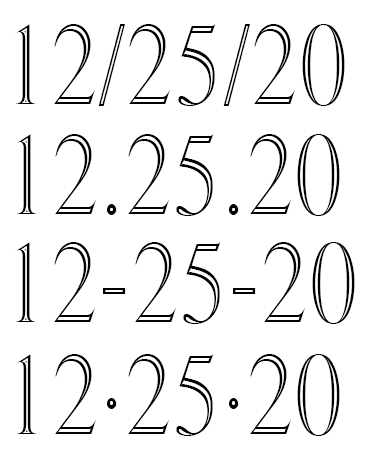 An alphanumeric date is a great option when the item has enough room.