In 1926 the Irish Free State government passed the Coinage Act which empowered the Minister for Finance to make and issue silver, nickel and bronze coins. A committee was established to choose designs for these new Irish coins. This committee was headed by famous Irish poet, dramatist and writer WB Yeats, one of the foremost figures of 20th-century literature. It was recommended that the coins feature a series of native animals because of their central importance to the mainly agricultural economy of Ireland at the time. Percy Metcalfe's designs were selected as the winner of the competition for these pre-decimal coins. The first Irish coin series consisted of eight coins: farthing, halfpenny, penny, threepence, sixpence, shilling, florin and half-crown. These coins were first issued on 12 December 1928. The harp was chosen for the obverse of the coins, as the harp has been the heraldic emblem of Ireland for centuries. The design of the harp featured on the coins is inspired by the Trinity College Harp, an early Irish harp or wire-strung cláirseach. Expert in Irish antiquities, Charles Vallancey wrote that this harp was once owned by Brian Ború, High King of Ireland, although this link was later dismissed. It is not clear who commissioned the harp but is thought to have been made in the 14th or 15th century and is the oldest of three surviving medieval harps from the region. This threepence coin ornament featuring the Irish hare and the iconic harp are a celebration of Irelands rich history. Hand crafted at historical Belleek Pottery, The Belleek Old Irish Coin – Hare Threepiece Ornament measures 3.7" high and is presented in Belleek gift box. Fine Parian China, Hand painted details. Made by Belleek in Ireland. The ornament is not dated.
All engraving will be sized appropriately to fit your item unless you instruct us otherwise. Custom engraving is available for company logos, images, and designs. If you have any questions about personalizing an item please contact us; we would be more than happy to assist you.
Engraving Fonts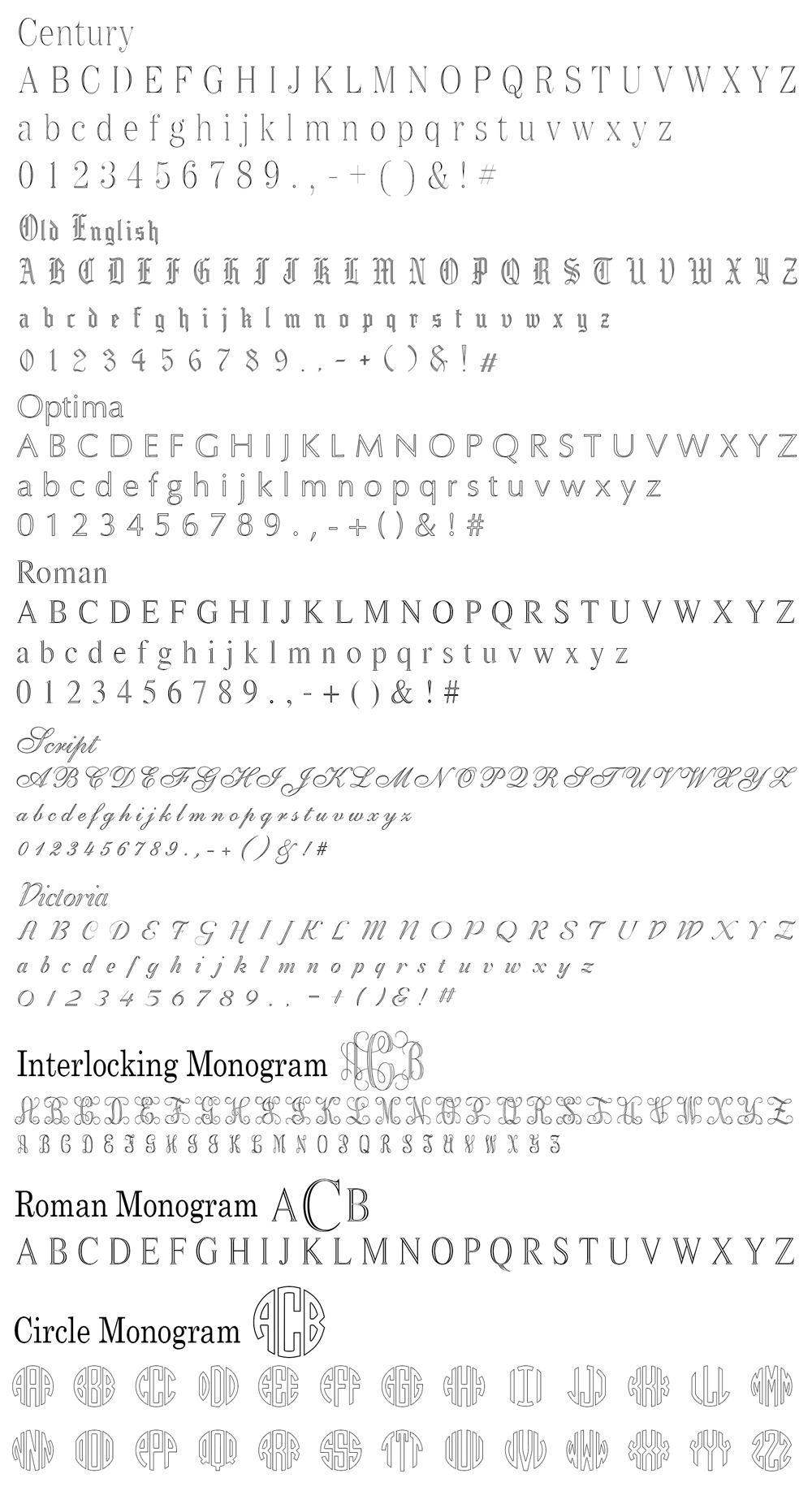 Letter Style
Using names with plain text to personalize an item is a popular choice. A first or last name, first and last name, or first, middle, and last name can be engraved depending on available space. For some items it may be necessary to engrave on multiple lines to include the full name. This is a common choice for those who would like to include a date as well. (Robert David Smith)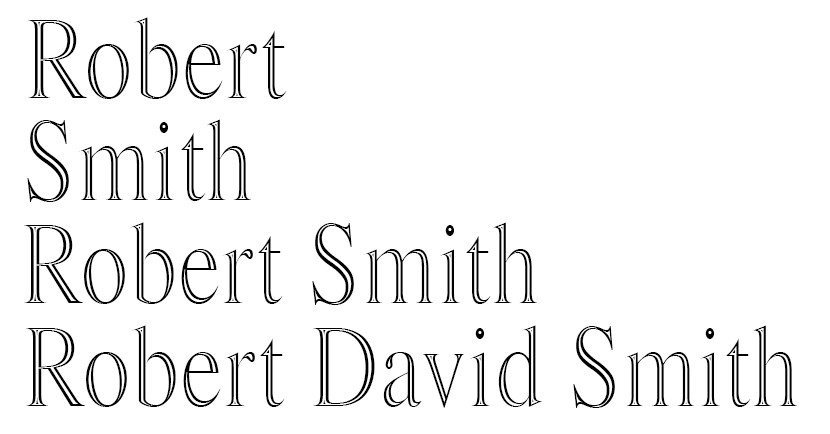 A traditional three letter traditional monogram includes three initials with the last initial larger in the center with the first initial on the left and the middle initial on the right. (Robert David Smith)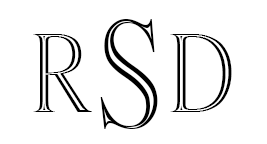 Three letter initials with all letters the same size in order of first, middle and last initials. (Robert David Smith)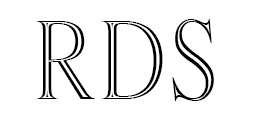 A single letter initial typically utilizes the last initial. (Robert David Smith)

For couples with the same last name a traditional three letter monogram can be used with the last initial centered larger in the center and the couple's first initials on either side. (Rita & Matthew Smith)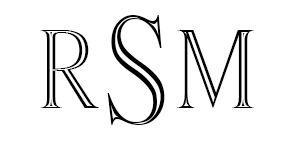 Date Style
For smaller items we recommend a numerical date where numbers are separated by slashes, dashes, periods or center dots.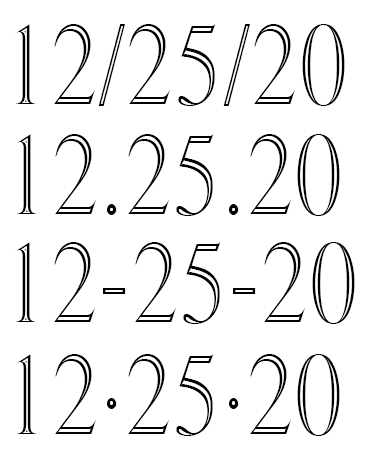 An alphanumeric date is a great option when the item has enough room.