The Leprechaun has become an iconic symbol of Ireland and is synonymous with modern day Irish folklore. The Leprechaun is a very illusive creature but can be classed as a solitary fairy. The Leprechaun is often depicted with a pot of gold coins and it is believed that he keeps the gold hidden at the end of a rainbow. If you capture a Leprechaun, he must grant you 3 wishes or share his gold. Where exactly he appropriated this wealth from is unclear but William Butler Yeats wrote that the gold came from "treasure-crocks, buried of old in war-time" which the Leprechauns later recovered. The Leprechaun is often depicted mending shoes and there is some speculation that his gold is his earnings from shoemaking and repair. Others believe he is not a professional cobbler and he has to often mend his own shoes from too much running around and creating mischief, however this has not been confirmed. The last claimed Leprechaun sighting was in Carlingford in 1989 and is now considered an endangered species. In 2009 the 236 surviving Leprechauns in Ireland were afforded protection under the European Habitats Directive. Hand crafted at historical Belleek Pottery, The Leprechaun Pot of Gold Ornament is the 36th Annual Edition Ornament. The ornament measures 4" high and is presented in Belleek gift box. Fine Parian China, Hand painted details. Made by Belleek in Ireland. The ornament is not dated.
All engraving will be sized appropriately to fit your item unless you instruct us otherwise. Custom engraving is available for company logos, images, and designs. If you have any questions about personalizing an item please contact us; we would be more than happy to assist you.
Engraving Fonts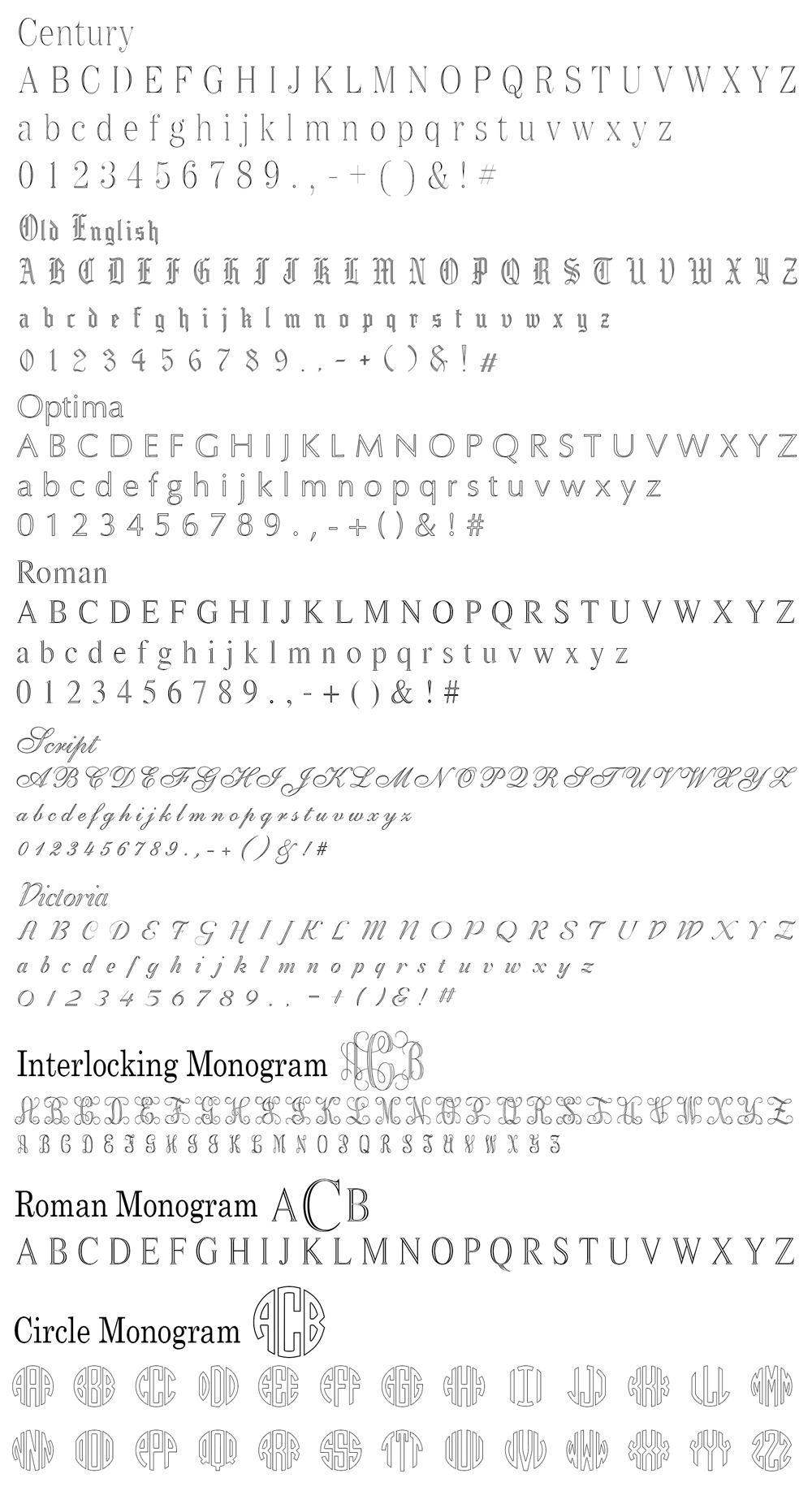 Letter Style
Using names with plain text to personalize an item is a popular choice. A first or last name, first and last name, or first, middle, and last name can be engraved depending on available space. For some items it may be necessary to engrave on multiple lines to include the full name. This is a common choice for those who would like to include a date as well. (Robert David Smith)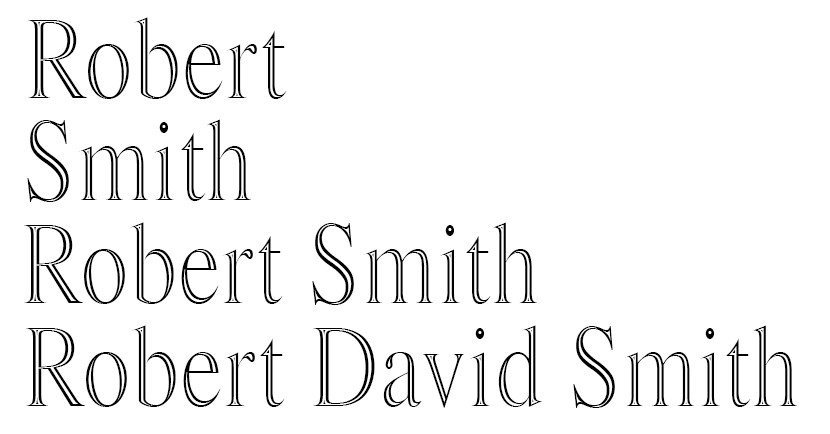 A traditional three letter traditional monogram includes three initials with the last initial larger in the center with the first initial on the left and the middle initial on the right. (Robert David Smith)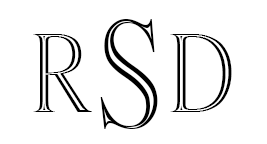 Three letter initials with all letters the same size in order of first, middle and last initials. (Robert David Smith)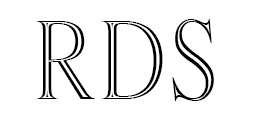 A single letter initial typically utilizes the last initial. (Robert David Smith)

For couples with the same last name a traditional three letter monogram can be used with the last initial centered larger in the center and the couple's first initials on either side. (Rita & Matthew Smith)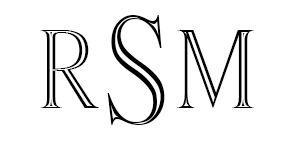 Date Style
For smaller items we recommend a numerical date where numbers are separated by slashes, dashes, periods or center dots.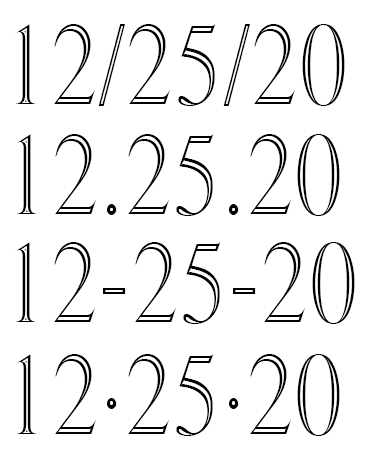 An alphanumeric date is a great option when the item has enough room.